This guy invented 1000+ USELESS products
Geng is followed by millions of people on internet in China - for his useless inventions. "Please don't invent anything that is actually useful " said his fans. Wondering why? Let's take a look at his inventions.
(Warning:the following contents will be incredibly stupid )
1.  Wanna flick your friend on the forehead to show some love but your finger muscle is weak? No worries.
2.The quickest way to cut watermelons. Waste a little bit of watermelon is better than waste time.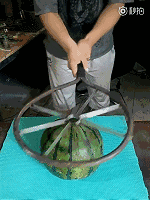 3. Kitchen knife phone case. Feelin' safe.
4. Kitchen knife comb. Hardcore.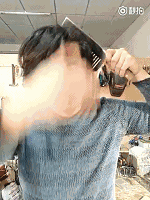 5. Mini Helmet. This is so punk! Warriors belong to the battlefield. 
6. Anti-earthquake bowl. Earthquake? Okay but lemme finish my dinner first.
7. 007 TIE. Suit up! Elegance is my weapon. Just having a little trouble sitting down.
8. Pedestal pan motor. Twist the handles to flush.  "If it all goes right, I'll be in your arms tonight, but I'm wavin' my d**k in the wind"
9. Intruders:Grasshopper
10. TableTop Soccer BBQ. What are they kicking anyway???
11. Portable small stool. Seems useful. Not good.
12. Stainless steel windmill. Keep kids away from weapons.
Share or comment if you like his inventions
---